English Faculty
In the English Faculty we have fifteen teaching staff and one member of support staff. The faculty comprises a number of departments which include literature, language and literature, sociology and film studies.
In year 9, students will study texts from a variety of literary genres and historical periods, analysing the ways in which writers write. Each class will study a Shakespeare play, a novel, a range of non-fiction and fiction writing and poetry. Class work will include group work, discussion and debate as well as written work. Writing activities may include the writing of letters, diaries, speeches, empathetic responses, analytical responses and creative writing. Students will develop their reading skills though the analysis of a range of texts, comprehension tasks and reviews. Grammar will be taught and engaged with in context, so that pupils understand the rules and systems that create the English Language. Students will also participate in library lessons once a fortnight to broaden their classroom experience. They will read, write, discuss and research based on what they study in the classroom. The year 9 course prepares students for the challenges of the AQA GCSE course by encouraging independent, critical thought. Our aim is for students to be effective readers, writers and communicators.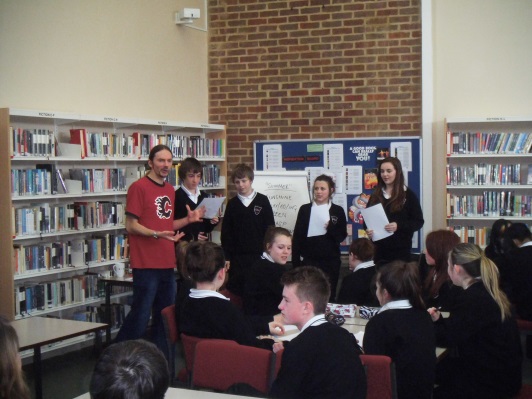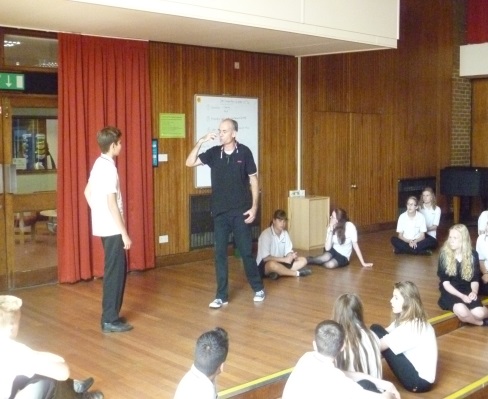 KS4 English: English Language and English Literature
Across years 10 and 11, students will work towards two examinations for English Language. These are 'Paper 1: Explorations in Creative Reading and Writing' and 'Paper 2: Writers' Viewpoints and Perspectives'. To prepare for the reading sections of the papers, students will read and analyse a range of literary fiction and non-fiction extracts from the 19th century to the present day. For the writing sections, students will practise writing in a variety of forms and styles. There will be a continued emphasis on accuracy and grammar, in addition to developing the ways in which students craft their language for different audiences and purposes. Creative writing in lessons takes many forms and students are encouraged to use their imagination and take risks in what they write.

The Spoken Language element of English Language is a separate endorsement. Students will have the opportunity to research a topic of their choice and create a presentation to deliver to an audience. This aspect is taught with the overarching theme of identity and protest in mind so that pupils have an engaged sense of their place in the world and how they can affect it. This is a chance for students to express their opinions, develop their confidence and improve their polemic writing.
Alongside the study of English Language, students will prepare for two English Literature examinations: 'Paper 1: Shakespeare and the 19th century novel' and 'Paper 2: Modern texts and poetry'. Students will study four set texts and a range of unseen poems. The study time in lessons will be complemented by independent study and reading at home. Students will learn through discussion, group work, presentations, reading and writing. All students will be given the opportunity to explore character, form, genre and style. The discursive nature of the subject will give students a platform to engage with the literature and express their personal opinions. In order to do this effectively, students are expected to consider writers' methods and the contexts that may have influenced a text's creation.
As far as possible, the skills for the assessment objectives and the subjects are approached holistically so that students can make the best possible progress in both English Literature and English Language. We use a variety of texts and editions to engage all students in lessons depending on their ability. For some students, there is the option to take AQA's 'Step up to English' qualification.
English Literature A Level - AQA
A level English Literature is a course that holds a keen sense of the traditional; where the emphasis remains on reading and responding to literature through time, whilst also considering shared contexts. The AQA specification is exciting and offers a wide range of texts, including writing that dates from the fourteenth century to the present day. All three forms – prose, poetry and drama – will be covered.
The A level course consists of two examinations with open and closed text elements and a unit of coursework - an independent critical study. The breadth of study at A level is wider and considerably more challenging than at GCSE. Students are also offered a substantial level of independence when choosing texts for the coursework component, one of which must have been written pre-1900. At A level, texts connect to various themes: Love through the ages, World War I and its aftermath and Modern times: literature from 1945 to the present day. Shakespeare is also studied in considerable depth.
Our A level students love the seminar style lessons and the opportunity to read and discuss literature. Many attend the weekly English Literature club, which offers alternative critical readings, revision and coursework support and further access to staff expertise.
English Language & Literature A Level – AQA
English Language & Literature A Level is a course which, as you would expect, combines aspects of linguistic study with the analysis of literary and non-literary texts. The range of texts is wide, covering poetry, prose and drama in addition to an anthology of non-literary texts. There is the opportunity to write creatively and in year 13 students work on a language investigation (coursework) looking at a literary and non-literary text and investigating how a common aspect is represented in both. This can be wide ranging and topics could include looking at the representation of women in a literary text and song-lyrics, or the representation of soldiers in war poetry and war reports or propaganda posters. Current texts being studied include: The Handmaid's Tale by Margaret Atwood, poetry by Carol-Ann Duffy, The Great Gatsby by F Scott Fitzgerakd and Arthur Miller's All My Sons.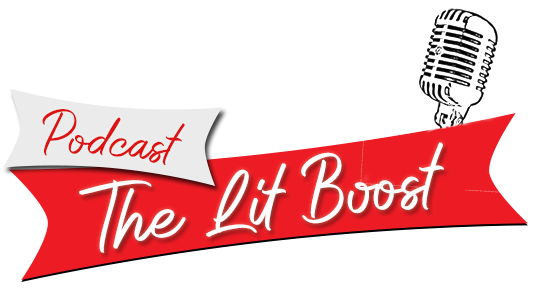 The LitBoost is a podcast for GCSE and A level literature students. Three staff at Redborne Upper School engage in debates about the texts you have studied - it is great for trying to introduce some higher level analysis into your interpretations of the text - and we try and have a laugh too!