Margaret Chettle Award
The Margaret Chettle Award
The Margaret Chettle Cup is awarded annually to one of our students for outstanding achievement in GCSE French. Margaret was a popular and much loved teacher of Modern Foreign Languages at Redborne and the award is given in her memory.
2019
In 2019, Jacob Franklin was awarded The Margaret Chettle Cup. This was in recognition of beating his indicator grade and going on to study both French and Spanish at A level.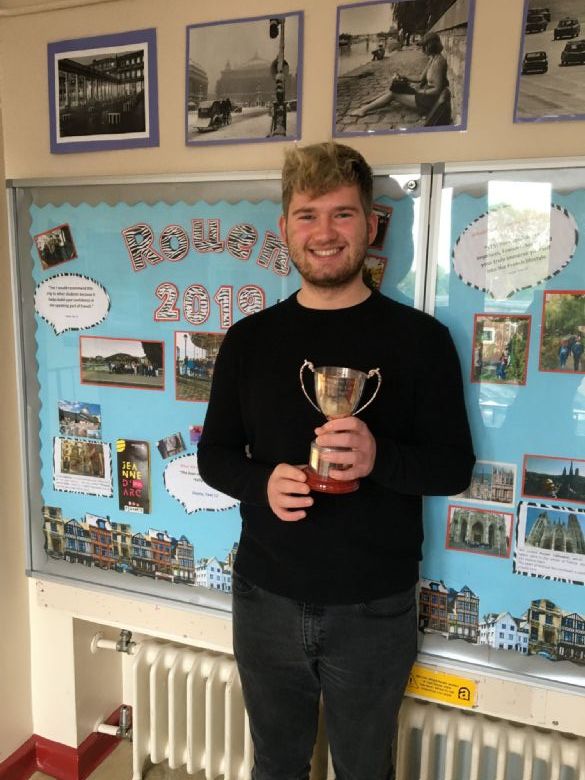 2018
For 2018, the award went to Rhianna Duffy in recognition of her achievement in beating her indicator by two grades. She worked extremely hard over the two year course and attended as many extra sessions as she could in order to maximise her learning.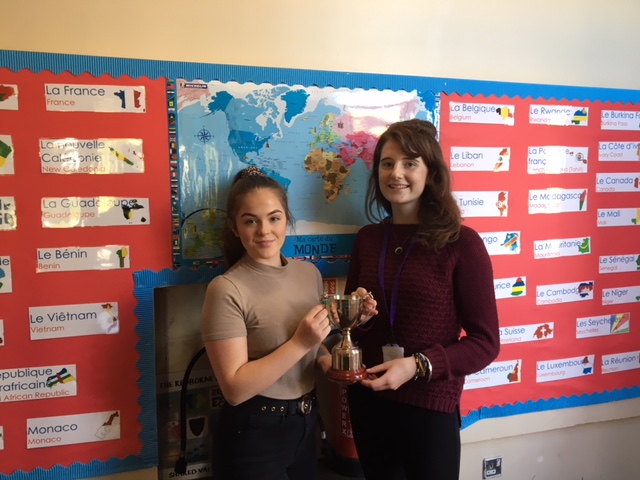 2017
In 2017, Chloe was the recipient in recognition for her A* grade at GCSE where she also gained maximum UMS marks in each of the four language skills and this grade was three grades higher than her indicator.