Christmas Concert 2017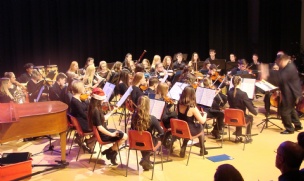 Another fantastic perfomance by Redborne music students.
The concert was another huge success and showed off the talent of the Redborne music students. It was a wonderful way to celebrate Christmas and the end of term, showing the culmination of all the hard work of the students and staff. Mr Gray (Head of School) said, "another fabulous concert, and it's wonderful to see the next generation of musicians coming through the system". For pictures of the evening, please click here.