Sixth Form Visit Parliament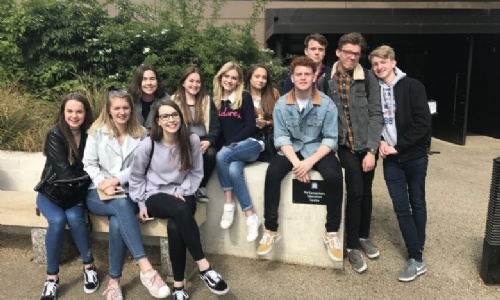 On Tuesday 25th April 2017, a group of Sixth Form Government and Politics students graced the famous corridors of the Palace of Westminster.
The trip started with an infamous walk down Whitehall to source future potential work locations, followed by a quick stop to spot frontbench MPs participating in one of Australia's most important national occasions. The students were able to get a glimpse of our current Foreign Secretary, Boris Johnson, MP and Defence Secretary Michael Fallon, MP as they were participating in the Anzac Day commemorations outside the Foreign and Commonwealth Office.
Thereafter, the students took a guided tour around the Parliamentary estate. The highlight of the day was seeing the Speaker of the House of Commons John Bercow, jeer at the MPs present in the chamber. Mr Woodward helped the group play name that MP with his extensive knowledge of backbenchers.
After spending some time in Westminster Hall and Central Lobby, where lots of activity was taking place alongside the hotly debated restoration of the estate, the students went to an A Level workshop. In their Rights and Representation workshop their knowledge of parliamentary business was put to the test. The students were placed in teams to compete against each other on their A Level prowess. Sam and Dawn from the Parliamentary Education Service proved to be a helpful guide and support to examine the students' knowledge of both Government and Politics in action. It was an excellent refresher for the Year 12 students of the AS course. (Mrs S Coulson)