Battle of the Bands 2017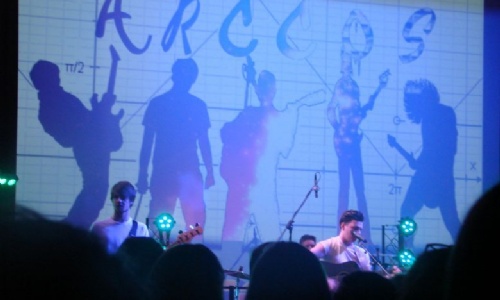 "The best Battle of the Bands I have seen at Redborne!" was the opinion of Mr Price (music teacher).
The performances, sound and lights were all fantastic, and special thanks have to go to the people that helped set up and support on the night. The event has raised somewhere in the region of £750 for Families United Network, which is fantastic. There was a large crowd of over 175 people and we hope to build on that and make BOTB even bigger and better next year.
Congratulations to all the bands who performed, and in particular ARCCOS who will be playing Amp Rocks 2017 and representing Redborne at the Bedfordshire Schools' Battle of the Bands. Special commendations also to PEACH and Ruthless Faze for making the final 3, and to the Purple who have won the recording session for selling the most tickets. Well done to all.