Languages Faculty
The Languages Faculty at Redborne consists of the French, German, Spanish and Latin departments. It is a friendly and supportive team committed to the teaching of Languages in order to equip our young people with the skills and ideology needed to live and succeed in a multicultural society. In an increasingly competitive job market our students will need to earn their place alongside highly skilled workers from abroad who all have English as a second language. We firmly believe that it is no longer acceptable or practical to be monolingual.
We aim to enthuse our students for languages through stimulating and challenging lessons delivered through a wide variety of teaching and learning styles. Emphasis is placed on the spoken language and building up students' confidence to enable them to enjoy using the foreign language. We aim to develop a whole area approach to the improvement of communication, social and grammatical skills which are essential if our students are to leave Redborne with the confidence to manipulate the written and spoken word for their own pleasure and purpose in the future. Learning a language is an enriching experience that continues well after school.
The teachers in the Languages Faculty have experienced for themselves the benefits of language learning and foreign travel. We endeavour through our teaching to broaden our students' horizons and raise their own expectations. We firmly believe that a greater understanding of other countries and cultures can breed tolerance, empathy, adaptability and consideration for others, as well as a willingness to overcome communication barriers.
Redborne, the Languages faculty is based in south school and consists of the French, German, Spanish and Latin departments. We have 9 teaching staff and a full time Curriculum Support Assistant (CSA).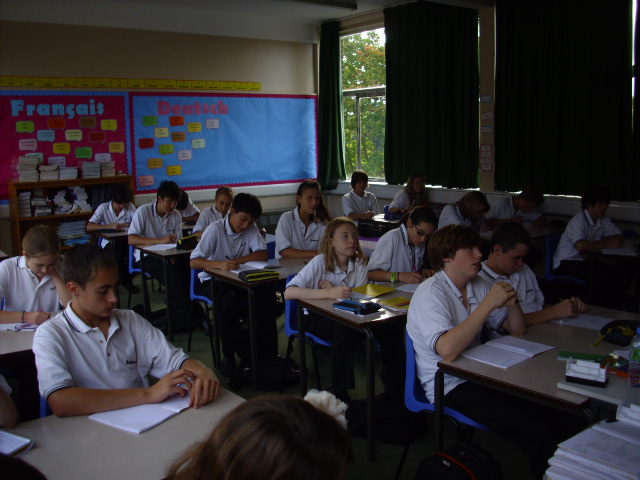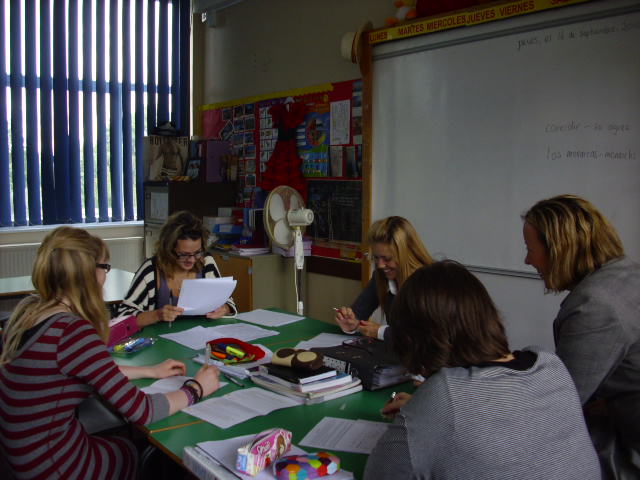 On arriving in Year 9 students have two options: to continue with their study of French with either German or Spanish as their second modern foreign language at beginners level or to learn German and Spanish at beginners level. If parents/carers have a strong preference with regard to the second language then they are invited to put this in writing to Mrs Morey, Head of Faculty, stating valid, educational reasons although this can be done on the transfer document. The KS3 curriculum has been created and thought to enable students to develop skills and linguistic competence within a range of common topic areas. The Modern Foreign Languages team also pride themselves in helping raise the literacy skills of all students by improving the students' understanding of their own language and transfer their knowledge to the foreign language. Students are taught in mixed ability groups. Students are taught and assessed in the four language skills of listening, speaking, reading and writing as well as given an insight into the cultures and civilisations of those countries where the language is spoken.
At Key Stage 4 students have the opportunity to continue with one or both languages through to GCSE and they may also opt to study Latin at GCSE in KS4.
In Years 10 and 11 students are working towards their GCSE qualifications and these will be terminally assessed in the four language skills of listening, reading, speaking and writing at the end of the course in Year 11. These four skills are tested in a variety of theme areas which are taught during the GCSE course. Both the French and Spanish departments use the Edexcel examination board whilst the German and Latin departments use the AQA and WJEC examination boards respectively.
Learning a new language requires a steady input of work and cannot be "revised" the night before. Students will be expected to do extra practice in their own time in order to achieve the fluency and the accuracy which is required.

In the Sixth Form, our Year 12 and Year 13 students are preparing for their A level examinations where French and Spanish use the Edexcel examination board whilst German uses the AQA examination board.