Celebration Evening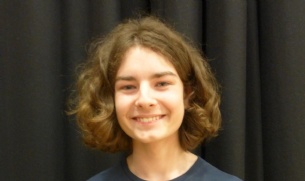 Oli receives award at celebration evening.
Along with 270,000 students in the UK, Oli entered the UKMT intermediate maths challenge.
53,000 of the entries were from year 11 and the top 500 (including Oli) were invited to sit the Olympiad paper.
Oli's score on this paper put him in the top 60 students in the country, which equates to the top 0.1% of year 11's that originally sat the paper. As a result of this fantastic achievement, Oli was awarded with a UKMT Maths Challenge Medal.
This achievement along with other successes were recognised at a celebration evening. For pictures of the event, please click here.