Hospitality Students Serve Up a Treat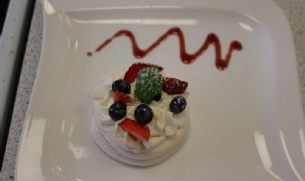 Outstanding dishes created and served as part of their course.
The hospitality students were a real credit to the school this week. Over the 4 days of the event, Redborne hospitality department had 80 guests and cooked / served over 60 different dishes, catering for vegetarians, gluten free and for people who were lactose intolerant.