Dr Sutton Inspires Students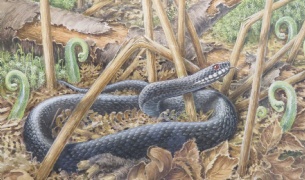 Dr Sutton delivered assemblies throughout the week about aspirations.
Dr Sutton delivered assemblies this week on a truly interesting journey from his own school days to now teaching at Redborne. He has been a part of some cutting edge research and discoveries, which unbeknown to us affect our everyday lives. He has at various points looked into environmental pollution and helped to develop a way of measuring nitrate saturation in soils and watercourses. More recently, following a close call with some dangerous chemicals, he has turned his focus on the plants and animals that reside in the environment. He has written and researched a great deal and alongside being the country's leading expert on grasshoppers and bush crickets, he is credited with finding previously extinct fish in Corfu. For his latest project, he has teamed up with wildlife artist Denys Ovenden. For more details, please see the full article below.