Ofsted Report November 2017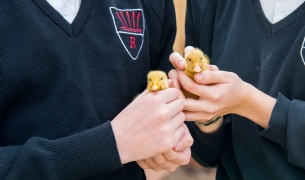 The report of the inspection held in November is now available.
Ofsted visited Redborne on the 7th and 8th of November 2017 - you can read a full report here.
Below are some excerpts taken from a message to all parents.
"The report, as you will see, is very positive. Redborne has many outstanding features and there is only one sentence regarding what we need to do to improve".
"We strongly believe that our curriculum should be broad and balanced and students should have a free choice of courses. This approach got strong support from the inspection team".
"Our grading profile is almost identical to that in 2008 and indeed the grade for the sixth form has improved since the last inspection! However, in 2008 our outstanding grading was determined on a 'best-fit' basis, whereas now you have to get outstanding in every category to maintain the outstanding rating overall".
"Redborne is a fantastic school in every respect; indeed the parental questionnaires stated over 96% of parents would recommend Redborne".
"We would like to take this opportunity of thanking you – the parents, students, staff and governors – for the tremendous support you give to Redborne".
Kind regards
Steve Gray, Head of School