Music Department News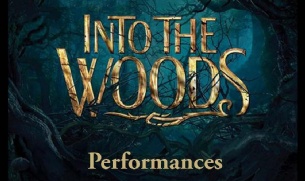 Redborne music department prepare for two major events in November.
We are currently putting on a couple of events I would very much like to bring to your attention. On Sunday 5th November there will be 2 short children's concert in the Connolly Hall. (2pm and 4pm) They include choirs from Woodlands Middle and Russell Lower and these are going to be really engaging events to introduce younger children to the instruments of an orchestra. The orchestra is the Ampthill Concert Orchestra which plays at the Proms and we will perform items such as Jungle Book, Jurassic Park and How to Train Your Dragon. If you have young children of your own this will be a great opportunity to introduce them to musical instruments. Tickets are available from the No.14 shop on Bedford Road, Ampthill and may be available on the door subject to demand.
Also, there is a large team of staff and students working hard to produce this year's musical. We are putting on "Into the Woods" by Stephen Sondheim and this magical look into an interactive collection of Fairy stories has been recently made into a Disney Film. The students have been working really hard to bring the show together so please do support if you are able. There are three perfomances on Wed 22nd, Thurs 23rd, Fri, 24th November.
Please see the posters below for further details.