Extended Project Qualification (EPQ) Evening 2017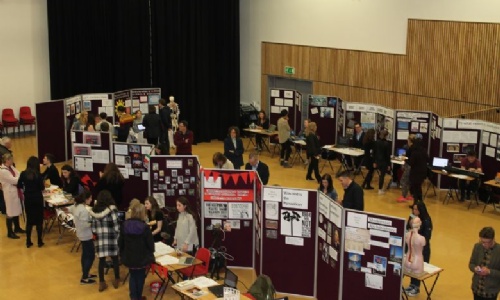 On the 20th March 2017, students, parents, staff and governors were welcomed into The Connolly Hall for an evening exhibition of work undertaken for the Extended Project Qualification (EPQ).
The qualification, worth half an A2 level, is an opportunity for students to independently choose a topic that enthuses them and that they can take further, developing an essay or creative artefact in an area independent of their other A levels.
For the presentation, students set up a 'market stall' to display their work creatively and face probing questions from their individual supervisors and the wider audience.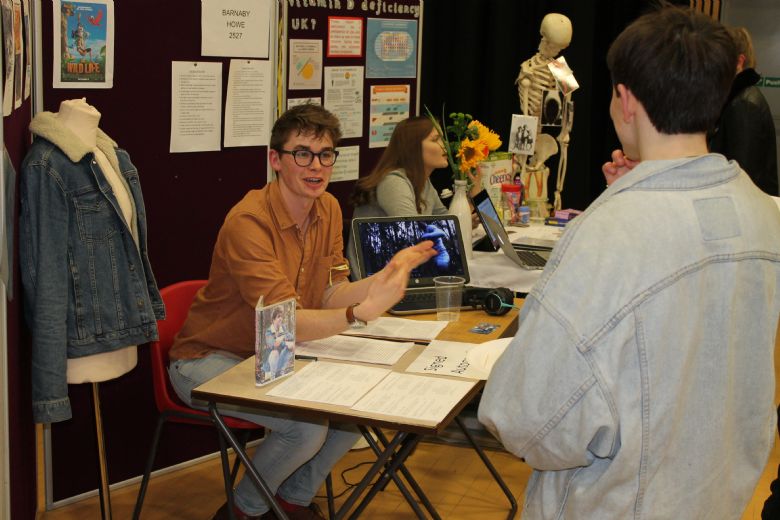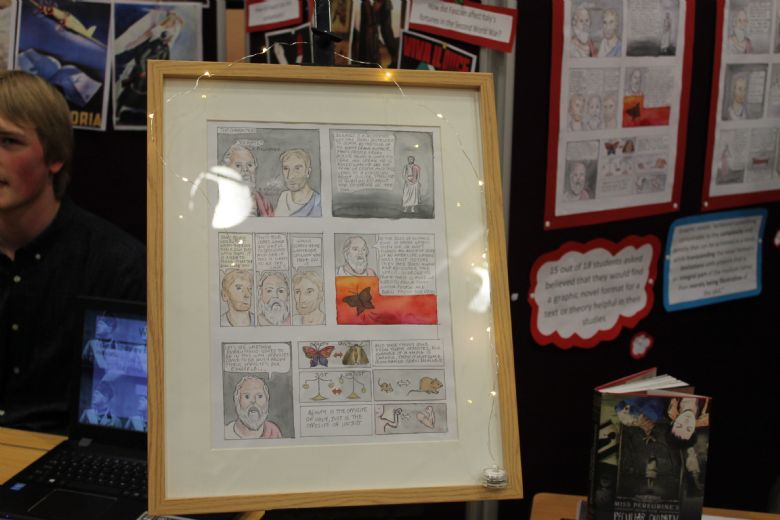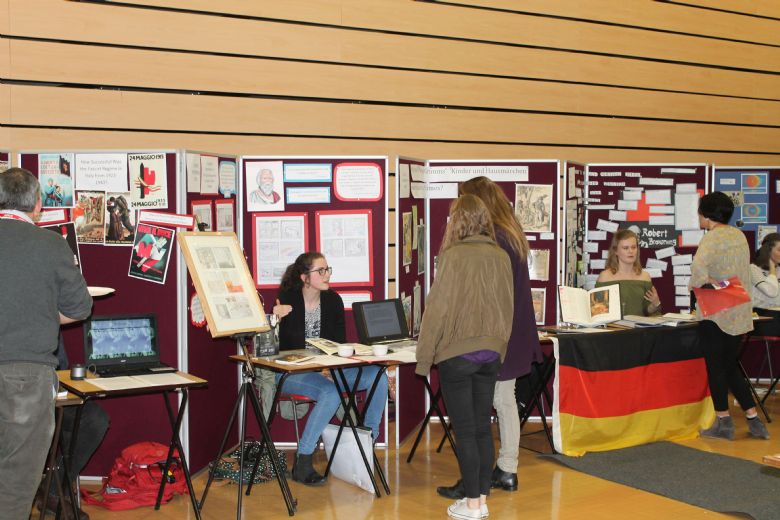 The evening was fantastically well attended and it was extremely impressive to see the huge variety of specialist subjects on offer; from Jack James' project on the Chernobyl Nuclear Disaster to Megan Healy's investigation on metastatic cancer. Students showcased clothing creations, answered challenging questions about radicalisation and investigated links between political philosophy and gender inequality - a wealth of projects were on show.
The Connolly Hall was filled with an exciting atmosphere throughout the night and it was fantastic to see so many people enjoying the exhibition. Thank you to the EPQ supervisors for their invaluable support throughout the year and for all who attended the evening and made it so successful. Miss N. Crossley