Whole School Drama Production - Odysseus: Man on Trial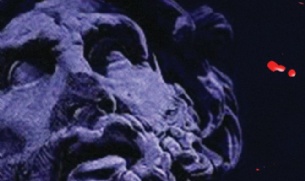 On 13-15 December 2023, Redborne's drama department presents its 2023 whole school production. This is the culmination of over six months of rehearsals with over 50 students from years 9-13.
The provocatively poignant play, written specifically for Redborne students and "Highly commended" by the National Theatre, follows Odysseus, King of Ithaca, on his long journey home from winning a bloody war. Most of his citizens see him as a fearless warrior, an almighty leader, a loving father and a loyal husband. However, his wife, Penelope, has her doubts and has asked for her husband to be put on trial. Is he a great man? Should he be adored? Can he be trusted?
This courtroom-based production unpicks Odysseus's antics through the use of re-enactments, flash-backs, personal statements, songs, live music, silhouette puppetry, CCTV images, police interviews, tableaux and even a weather chart. If you want to be stirred, if you want to be entertained, if you want to be alarmed by the actions of a King, tickets are available now on Wisepay.
Come and take your seat in the jury!