School Games Gold Award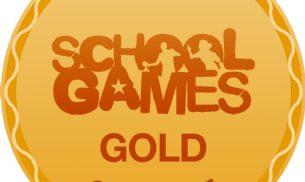 We are thrilled to announce that Redborne has been awarded the prestigious Gold School Games Award!
This outstanding achievement is a testament to our school's unwavering commitment to sports and physical activity provision.
The Gold School Games Award, initiated by the Youth Sport Trust, recognises schools that excel in promoting physical education, inclusivity, competitive opportunities and fostering young leaders in sports. This awards scheme was launched in 2012, and since then, it has been marking schools across the UK for their dedication towards the development of competition in school and the surrounding community.

This honour highlights Redborne's continuous efforts in ensuring all our students have access to high-quality physical education and numerous sporting opportunities. Our school's dedication towards fostering sportsmanship, teamwork, and inclusivity has been the foundation for this recognition.

We would like to extend our sincere gratitude to our wonderful physical education staff and dedicated sports coaches for their relentless passion and commitment to our students. A huge round of applause goes to our students who have embraced the spirit of sportsmanship and displayed unwavering enthusiasm in all sporting endeavours.

This Gold School Games Award not only celebrates our achievements thus far but also inspires us to work harder towards engaging our students in sports and physical activities. We are excited about the future of sports at Redborne, and as we continue to grow, we hope to create an even more inclusive, healthy and active school community for all our students.

Once again, congratulations to everyone at Redborne for this momentous achievement! Let's celebrate this milestone and continue to work together in promoting a healthier and more active lifestyle for all our students.