Dr Sutton speaks at the Salters' Festival of Chemistry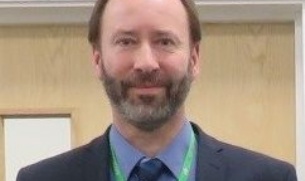 Dr Sutton was invited to be the guest speaker at a Chemistry event for schools.
This Royal Society of Chemistry sponsored Festival of Chemistry was held at the University of Bedfordshire's Luton Campus on Wednesday 3rd April 2019. Dr Sutton was invited to be the guest speaker for the event and spoke about the relatively recent realisation that plastics have become a serious physical and chemical threat to many species of life on Earth. The plight of these species, particularly those living in marine environments such as the Blue Whale and the Manta Ray was highlighted, as was the ubiquitous threat from microplastics, with their ability to absorb other chemical pollutants. Possible and often innovative solutions to this problem were provided, with examples of goods and materials that could be made from ocean waste and other sources of plastic, including: trainers, new road-building materials, strong composite materials, mattresses, and carbon nanotubes that can be used in hi-tech electrical goods.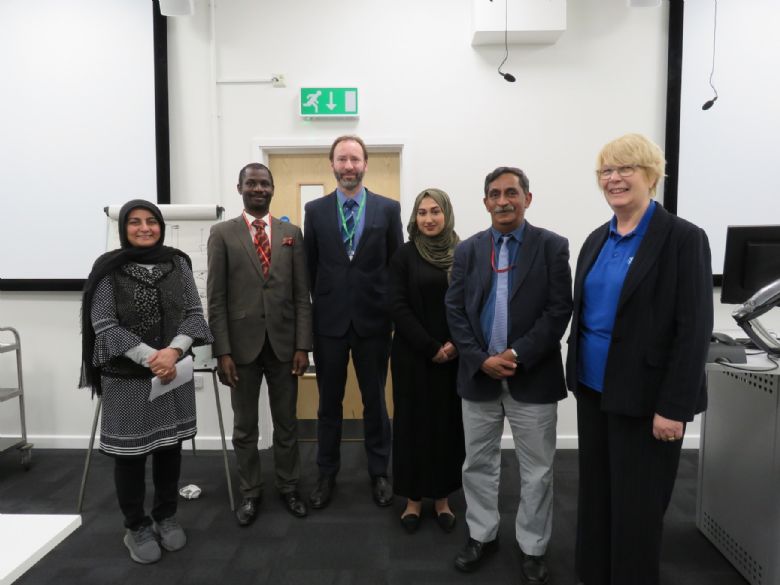 From left to right: Dr Bushra Ahmed (Chairperson and Salters' event coordinator), Dr Ahmed Eroje (judge), Dr Sutton, Marium Begum (judge), Professor S. Sveenivasaprasad (Head of Department) and Audrey Strong (Salters' representative).