A level Presentation Evening 2018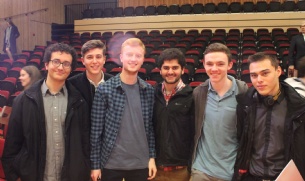 Students return to collect their certificates.
With a change in format that allowed students and catch up with their former colleagues and teachers before collecting their certificates. The evening was a great success with the winners of the subject prizes take centre stage in an Oscars style evening. For pictures of the event, please click here.