District Badminton 2018/19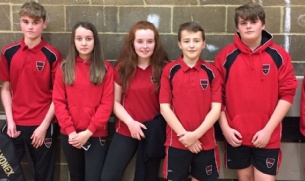 Redborne students do themselves proud at the district tournament.
Redborne students took part in the disrict badminton tournaments last week playing some good badminton. Both Year 9 boys and girls represented the school with good sportsmanship and ability considering it was their first time playing badminton against other schools. The girls' team have a play-off to reach the county finals in February. Year 10/11 girls were the defending champions and defended their crown with true grit, but ended up runners-up to Etonbury School. The Year 10/11 boys team did not drop a game on their way to victory and will represent the district at the county finals in February. Well done to all!