Sixth Form Languages Information
Trip to Nice - Ellie Yip
In February half term I was lucky enough to go on a language course in Nice, in the south of France. Before going I hoped that this would prepare me for my upcoming speaking exam in May for which I was (and am!) nervous. I certainly think that the language course greatly improved my speaking ability, especially since I stayed with a warm and welcoming host family, with whom I only spoke French.
During the week I had lessons in the morning and some afternoons, which left me with plenty of time to do other activities such as exploring the beautiful Old Town, going to the famous Carnival of Nice and visiting Monaco. Overall I really enjoyed my time there- I met some lovely people and learnt a lot of French as well.
Pendant les vacances de février j'ai eu de la chance de faire les cours de français à Nice, dans le sud de la France. Avant de partir, j'espérais que ces cours me prépareraient à mon examen imminent en mai pour lequel j'étais (et je suis !) nerveuse. Je pense vraiment que les cours de français ont beaucoup amélioré ma capacité d'expression, surtout car je restais avec une famille d'accueil chaleureuse, avec qui je ne parlais que le français.
Au cours de la semaine j'avais des classes le matin et quelquefois l'après-midi, ce qui m'a laissé un tas de temps de faire d'autres activités telles qu'explorer la Vieille Ville, aller au Carnaval de Nice -qui est bien connu- et visiter Monaco. Tout bien considéré, mon séjour m'a plu énormément- j'ai rencontré des gens agréables et j'ai appris beaucoup de français aussi.
Halsbury Travel - Take the theory of language learning to the streets!
Halsbury Travel offers the opportunity for you to go abroad and work in another country. Learn the culture and language in a fully-supported programme designed for students to explore and use their classroom-learned language.
See what previous students have said…
Meghan Linscott - France - Tours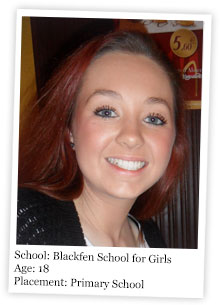 I went to Tours and had an amazing time! Arriving at the airport not knowing anyone was a little bit scary but mostly exciting. I made a lot of friends, some of who I still keep in contact with now.
Abigail Stewart - Germany - Köln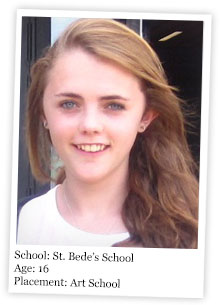 For my work experience, I worked in an Art School based in Köln, Germany for a week. I was very shy at first and was quite scared to enter into conversation in case I couldn't be understood but I soon felt at ease and spoke more freely.
Luke Matthews - Spain - Salamanca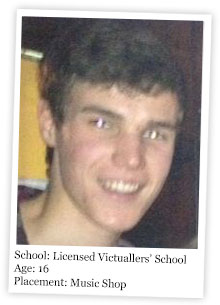 In February 2013 half term, I did a week's work experience in Salamanca organised by Halsbury Work Experience Abroad. My job was in EL TIPO music shop and I stayed at Hotel Gran Via.
Work Experience in France - Ellie Jamieson
During the Easter holidays, I travelled to Lille in Northern France with an organisation called Halsbury, which helps young A-Level linguists find work placements abroad. With my French oral exam looming, I thought a week's practice abroad would prove helpful, and the experience was definitely one that I would recommend. I was working in a florist in a village on the outskirts of Lille, which, although definitely the farthest placement from the hotel, allowed me to see a very different part of the city to that which the tourists experience. I soon felt like a regular Lilloise on my morning metro route. The florist was small with a very welcoming staff, who chatted to me in French every day, so I really felt my level of French grow. My duties included; cutting flowers, organising flower deliveries from Holland, flower arranging, bouquet-making and customer service – a daunting yet rewarding task.
Staying in the centre of Lille meant that we 'stagiaires' could go out and explore the local cuisine and nightlife in the evenings, speaking French to the people we met. Not only was working in France great for the language, but I also gained the vocational skills needed for working abroad in a specialised area, which will look impressive to future employers. I highly recommend working in a foreign country, as it's the best way to learn the language, and no doubt I will return to Lille one day!
Read their full stories and more online at; http://www.workexperienceabroad.co.uk/case-studies/
Interested? Take a look at their website for more information: http://www.halsbury.com/ and http://www.workexperienceabroad.co.uk/